Welcome to AuroraQuest Alaska
We know and appreciate the distance and expense involved in coming to the Greatland and how much you want your Alaska experience to match your expectations. That is why we are here, to provide custom, individualized service to view and photograph our fantastic auroras and enjoy our other fabulous Alaska winter attractions like dog mushing, snow machining, ice fishing, remote cabin stays and others. We have put together a variety of competitively priced tours that showcase the most popular area attractions, so please check us out and feel free to contact us if you have any questions or need assistance in deciding which tour is best for you.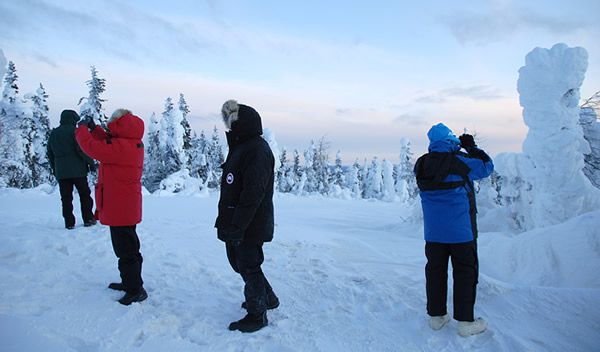 We are Alaska's premiere northern lights and winter wilderness adventure tours!
Though we are a relatively new aurora tour service, we are no strangers to the Alaska visitor industry, with over 30 years experience guiding folks on multi-day wilderness tours across Alaska and Russia during the warm weather season. With our vast experience, connections and reputation, we can offer unique, personalized, small group experiences of the highest quality, led by seasoned resident guides who also run the business. We appreciate your support and will do all we can to make your stay in Alaska the most unforgettable vacation ever!